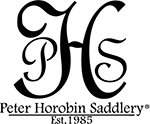 The Horobin family sincerely thank the vets and staff of Torquay Animal House, Torquay, Victoria for sharing this resource. It has been adapted to suit saddle fitting procedures and is a source from the Australian Veterinary Association.

COVID-19 Update
Until advised otherwise, we are open for saddle fittings as normal – here are some guidelines to help both humans and animals stay safe and healthy. We consider saddle fitting to be an essential service as the welfare of your horse is at the utmost importance during your daily routines.
If your horse needs saddle fitting attention and:
You have been overseas within the last 14 days
You're experiencing symptoms
Need to self-isolate
Please phone us for advice and we can make a plan. We have alternatives such as online saddle fittings which can be in substitute for an onsite saddle fitting.
In line with social distancing recommendations, during your saddle fitting, we ask you to:
Limit the number of people presenting your pet to just one owner
When approaching your horse to lead it to the stable or collecting your saddle we ask if you could please use gloves when doing so.
When arriving for your appointment, please have your horse tied up safely in a stall.
We will also approach your horse with gloves also to assess your saddle.
Please stand 1.5 metres distance from our saddle fitter, your saddle will be altered and fitted to your horse on site.
Please use hand sanitisers when you can.
We ask that payments can be made either by credit card or cash is handed over in a sealed plastic bag.
We are working hard to ensure we can continue to provide a complete saddle fitting care.
Thank you for your understanding and cooperation. This situation is rapidly evolving, and we will provide updates as required.
Regards
The Horobin Family