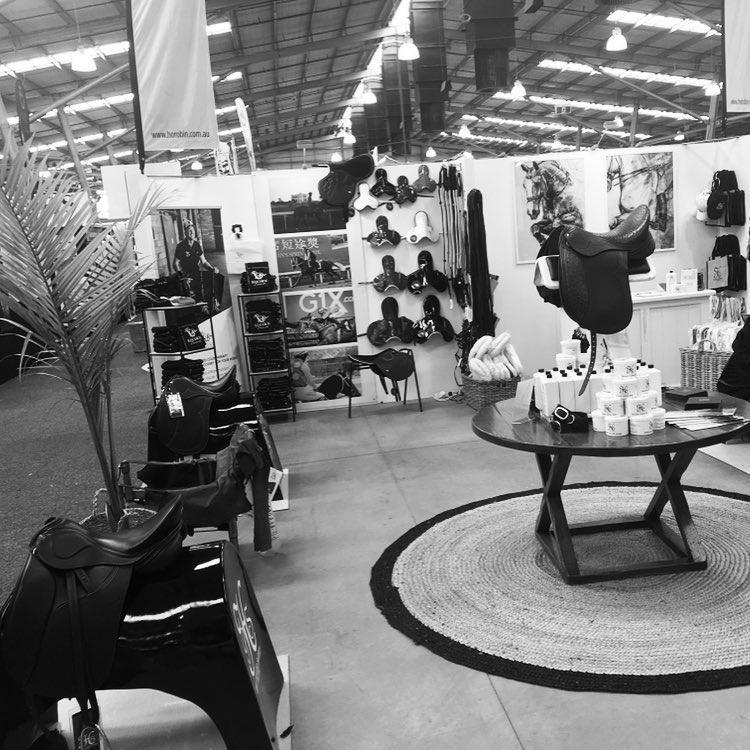 It is all over for another year! Equitana was a successful four days for the Peter Horobin Saddlery team.

A very hot day one, we saw plenty of people flocking indoors to avoid the temperatures. Talking in the Mitavite Arena in the Epsom pavilion- right next to the PHS stall, Peter was warmly received by many on lookers as he described Saddle Fit and what to look for in a saddle that will suit you. So many people thoroughly enjoyed the talk as he demonstrated the new Stride Free tree. The mechanics of the horse and how they correlate to the saddle and the fit suprised onlookers and everyone left feeling so much richer for having learnt about how the new tree can help with the welfare of all horses and riders.
Peter's passion certainly shone through and we were so lucky to meet many new faces after the talk back at stand 445 to continue the education in saddle fit! So many people were pleased with and wanted to learn more about the Stride Free range of racing saddles and track exercise saddles. and track exercise saddles. With plenty on offer, bargains were had throughout our stand. Beating the heat was our biggest issue, but day one was such a pleasure and a really successful first day for PHS.
Equitana Ambassador and Amazone ambassador Bec Stoneman from Stoneman Equine came to visit us every day to chat to customers and rest her legs up in her favourite saddle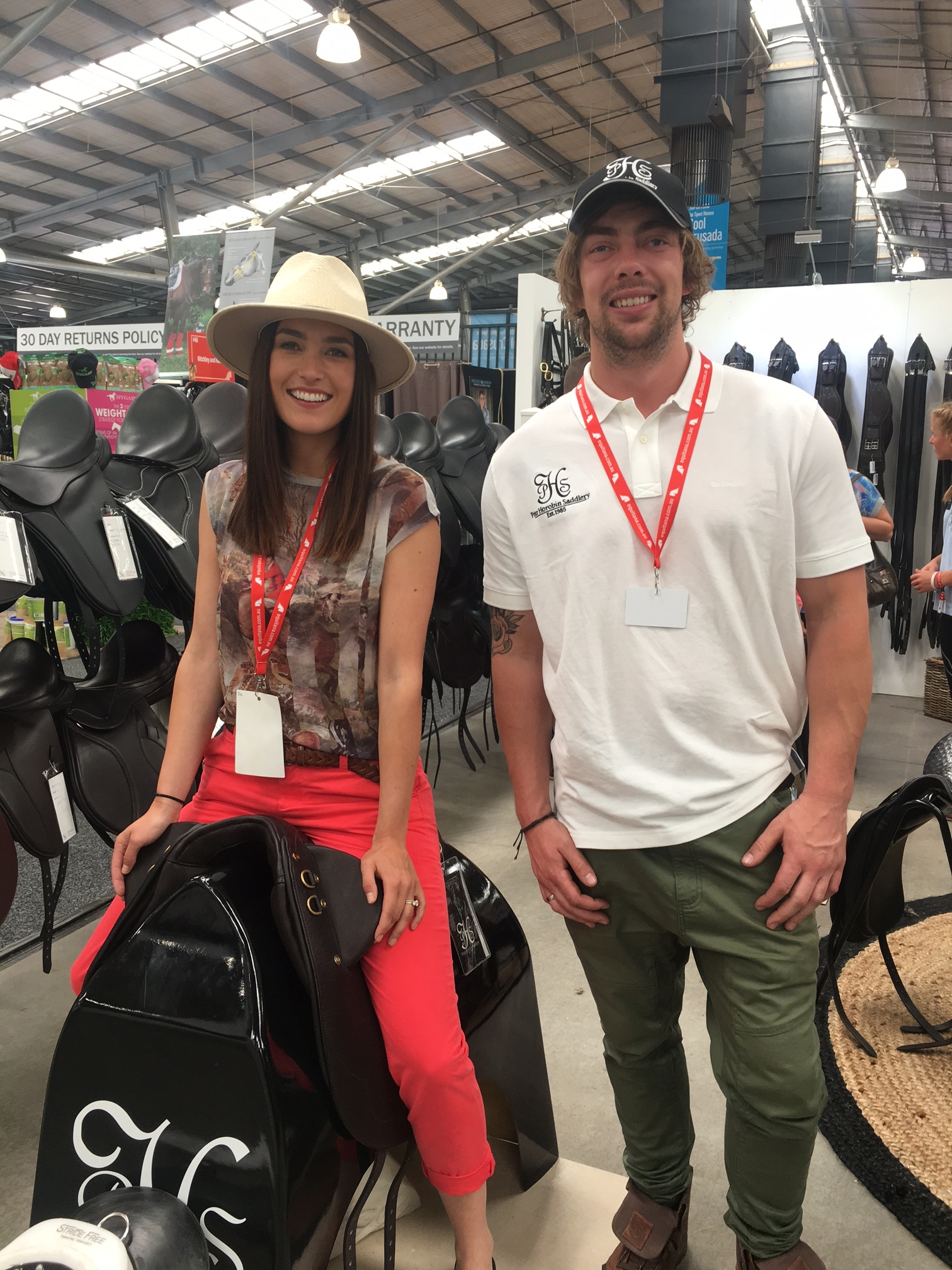 Bec Stoneman and Saddler Rhys Horobin


Day's two and three were not as hot! Thank goodness! Champagne hour on Saturday was definitely needed and welcomed with the bubble flowing and a relaxed atmosphere on the PHS stand.
It was fabulous to collaborate with Off The Track for the Peter Horobin Saddlery and Off The Track Racing To Performance in the Mitavite Arena to talk about and inform riders about all of the aspects and steps which need to be taken when adopting an Off the Track Thoroughbred.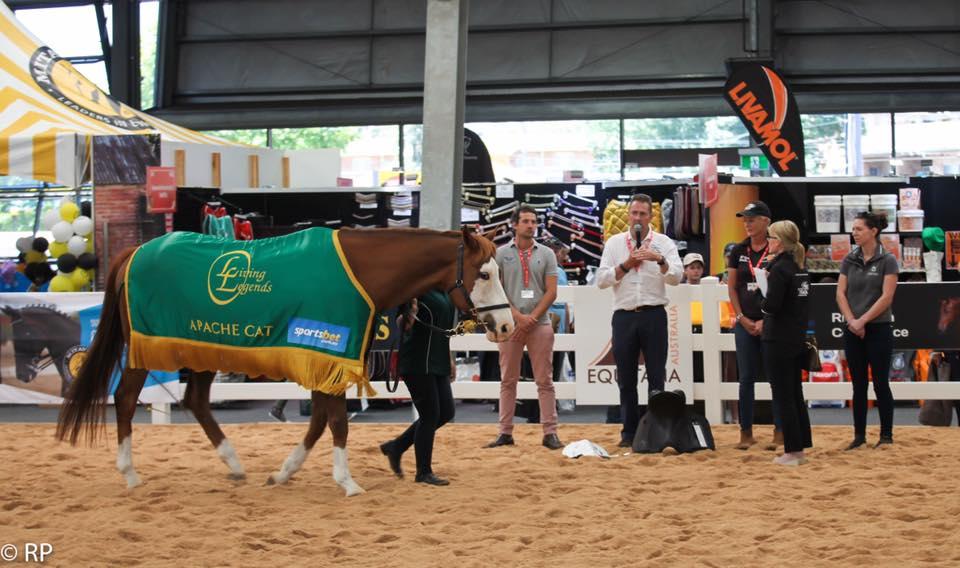 Photo by Ramsay Park Equestrian; featuring Apache Cat.

Sunday was a brilliant day filled with meeting so many new international faces (stay tuned!) that will be embracing StrideFree. It was also great to see leading racing enthusiasts attend the show. It was great to meet Liam Howley, a very forward thinking young Assistant Trainer from the Lloyd Williams Racing yard. Liam came to have a look at the track work saddles and race day saddles to see for himself the difference that these products can make to their horses at Macedon Lodge. Thoroughly impressed with the brand, he later wrote, "Great to be involved with these forward thinkers today. Always searching for that 1%". Ciaron Maher and Steven Pateman StrideFree ambassador also embraced us with their presence and came over to say hello before they hit the bar to celebrate Ciaron's win at the Kilmore Cup.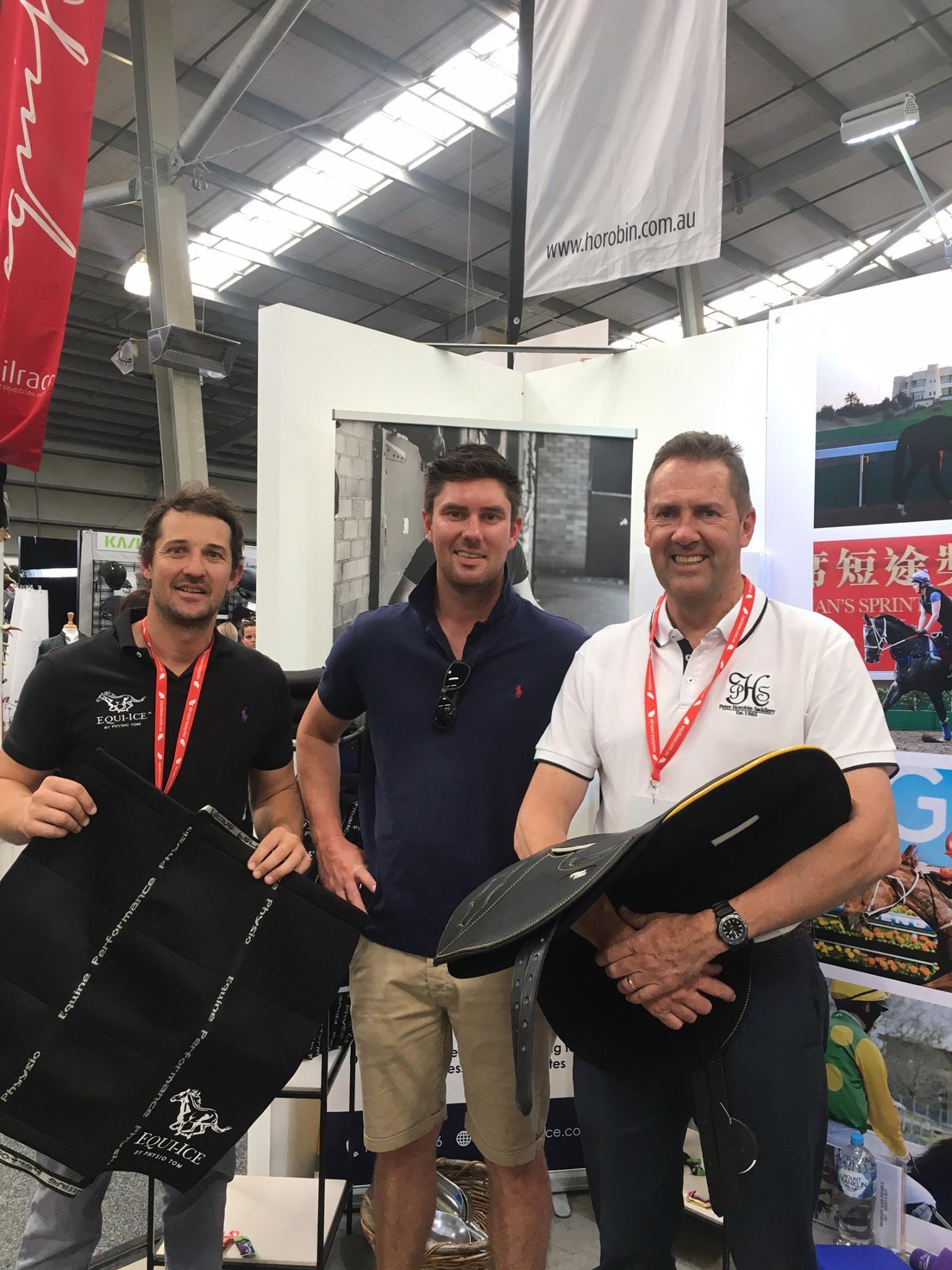 Equine Physio Tom Simpson, Macedon Lodge Assistant Trainer Liam Howley and Peter Horobin.
It was great to have Equi-Ice by PhysioTom as part of the stand as well! It was the launch of Tom Simpson's new therapeutic patent designed Icepack which has been in development for the last couple of years. PhysioTom who is physio to some of Australia's most successful racing stables has also been an advocate for the StrideFree brand and supports Peter's philosophies in saddle fitting, implementing his knowledge about saddles into the racing industry and into his physio work. Hallie Butcher who practices in human physio and an up-coming equine physio based in Canberra also helped out over the few days and was there to ask any equine physio questions!
The highlight of the weekend was brainstorming with Andrew Mclean and his team at AEBC. These amazing people are responsible for the organisation HELP- The Human Elephant Learning Program- An Australian organisation working to improve the welfare of working elephants via the systematic application of humane, evidence-based training initiatives, education, engagement with local communities and relevant stakeholders.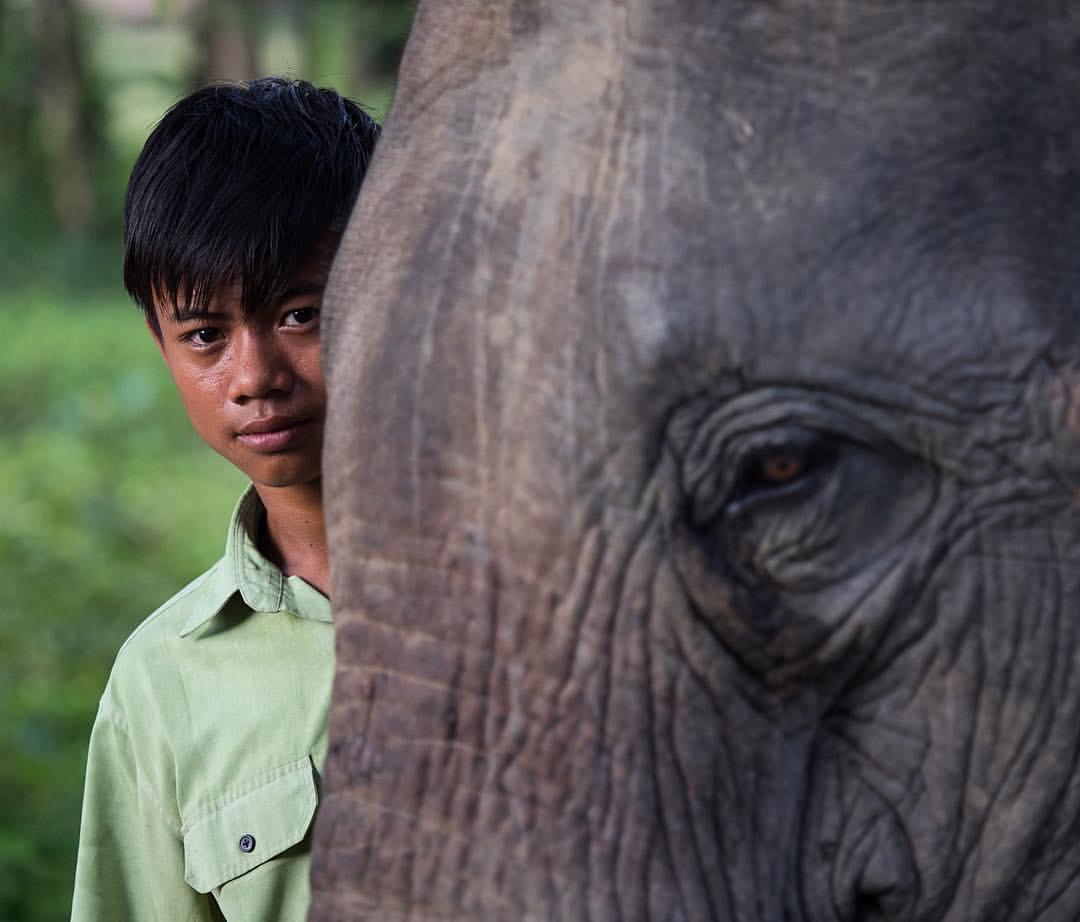 Photo by Ben Fulton GIllon

HELP contributes to the development, welfare and safety of elephant handlers and trainers across India, Thailand and Nepal.

Founded by Dr. Andrew McLean in 2010, HELP has grown significantly as his work in elephant training is recognised as an alternative to traditional submission based methods. The remaining foundation members of HELP also have similar professional interests.
In 2014, HELP published their Manual "How to Train Elephants" which has since been translated into Malayalam, Thai and Burmese. It has received a positive reception in India which has led to two ongoing workshops in Kerala and Assam, regarded as the two primary hubs of elephant training in India.
The collaboration will ignite with a goal to create a saddle for working elephants to help assist and add to the dynamic of Andrew's teachings to ensure elephants are trained and treated not only in a humane way but in an environment where they can thrive and enjoy their lives. There are many questions surrounding the topic of riding elephants which you can find here.
Sunday was a very productive and yet humbling day for us. We feel privileged that so many people embrace the Peter Horobin brand and rely on our saddles to help horses.
EQUITANA 2016 - Done and dusted. PHS are looking forward to closing out this year on a high, ready to create visually beautiful and equine welfare friendly saddles that promote freedom of movement and stride.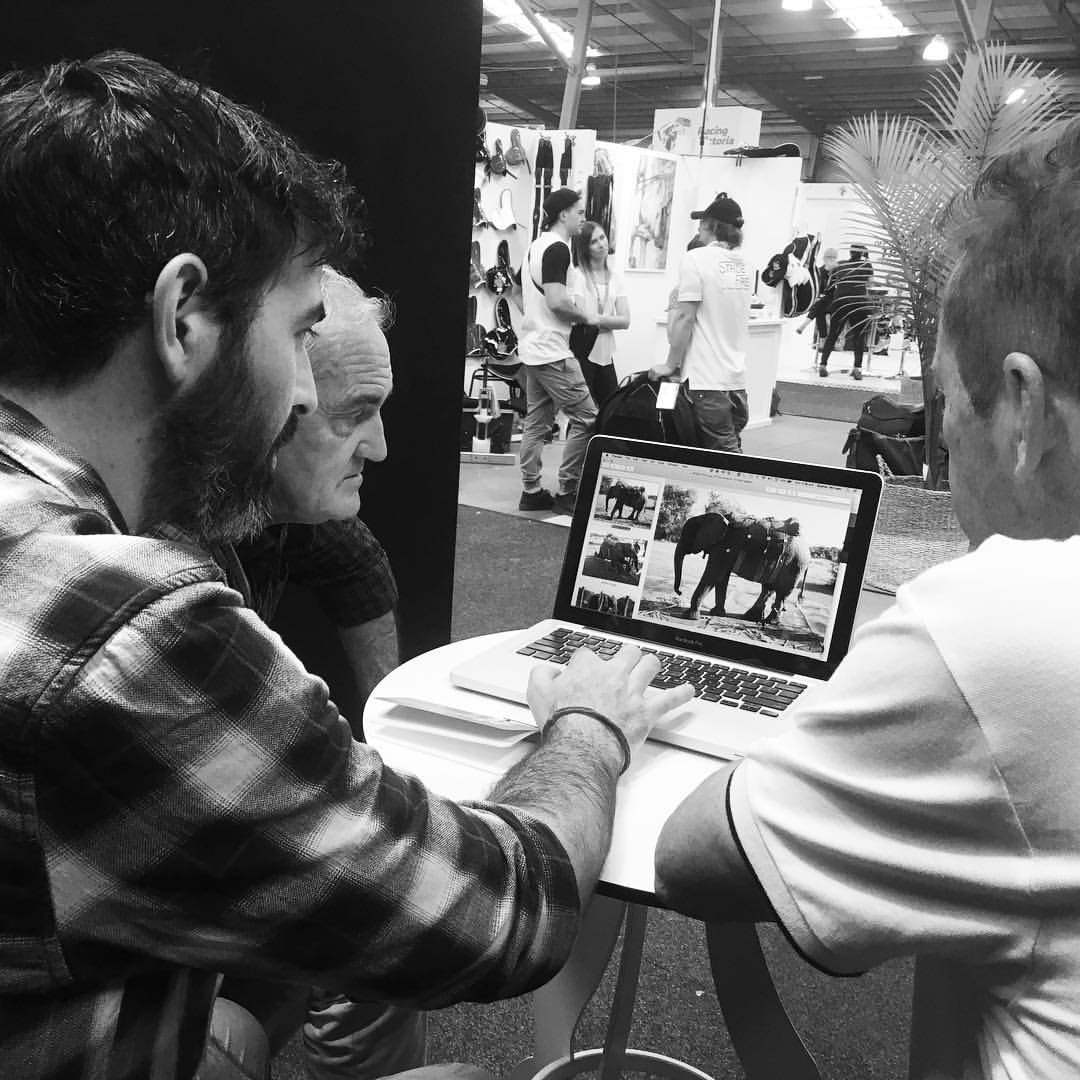 Andrew Mclean, Ben Fulton Gillon and Peter Horobin looking at Elephant Saddles.