First and foremost, a heartfelt, honest, innovative and interesting person, a family person that values honesty, with tolerance and fairness which are both incredibly important values for me when I am working with someone.
I admire and enjoy working with a family business who care about the horses, their customers and their product.
I met Peter last year and was immediately impressed with the quality of his hand-made saddles and, above all, the completely new saddle design of the StrideFree tree. Shortly afterwards, I flew for a longer stay in Australia to look at the effect of this saddle trees on the horses and to learn about working with Peter's saddles.
I am really enjoying the journey of bringing Peter Horobin Saddlery to Europe.
We have just finished our xmas weekend hosted by myself and my husband Alexander at my home. We really enjoyed working together with the Peter Horobin Saddle Fitting network talking about the current year, what is new in 2017 and also the first time we will be exhibiting at Equitana 2017.
Discover the list of saddles available for the european market.
Applications will be opening in January 2017 for New Saddle Fitters across the EU.
To see a list of our current representatives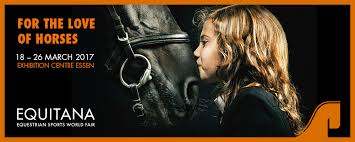 Would you like to join a team of saddle fitters who have a passion for saddles?
Would you like to be a part of a network of saddle fitters who care about equine back health?
Would you like to involved with a family business who care about customer service?
Would you like to sell a beautifully made saddle which allows complete freedom of movement?
Would you be interested in discovering an Australian Saddle Maker and selling a unique product.
Visit www.kriemhild-morgenroth.com for more information.