Recently, StrideFree® spent some time with Callan Murray - A young jockey based out of South Africa who is taking the racing world by storm.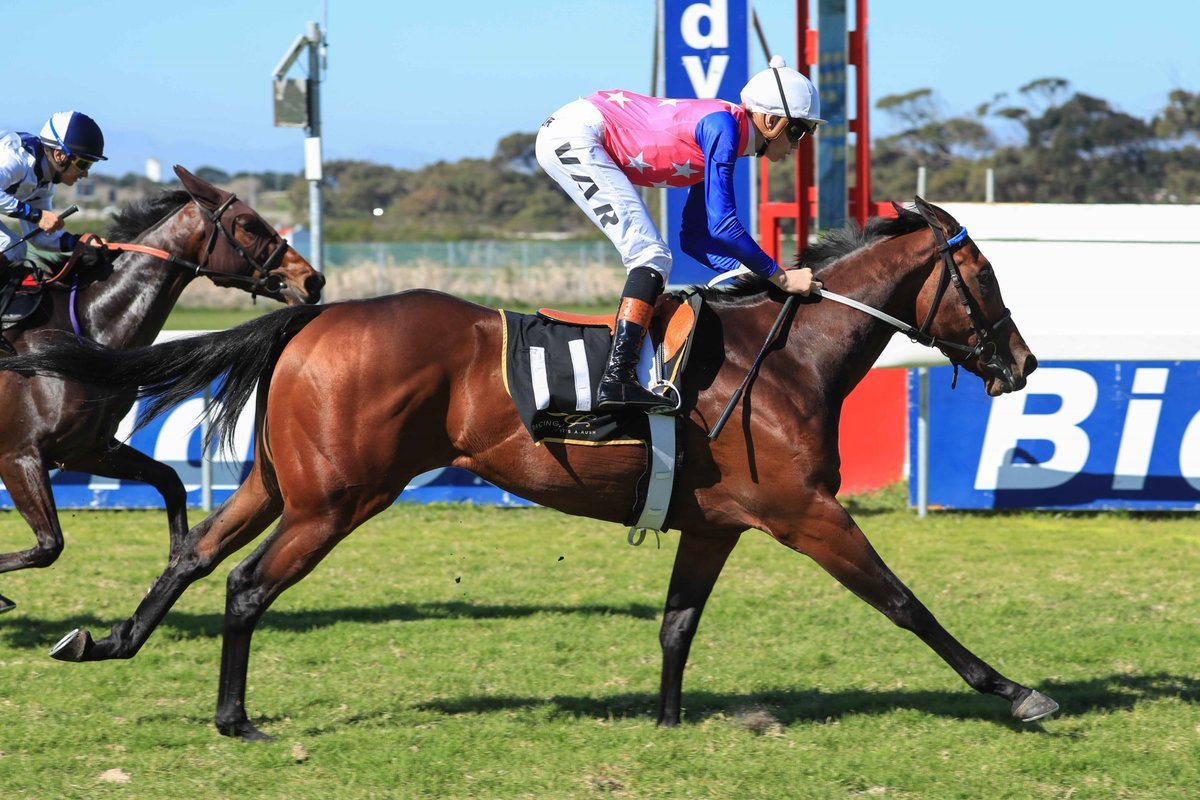 Callan listed the apprentice championship as his short term goal, and in the 2015/16 racing season he did just that booting home 78 winners to be named champion apprentice in South Africa.
Next came the news that Callan was off to Australia for a 4 week stint with David Hayes at the Lindsay Park Stables. He didn't let anyone down riding 4 winners in his first 9 rides for Team Hayes and gained valuable experience from his short stint over here.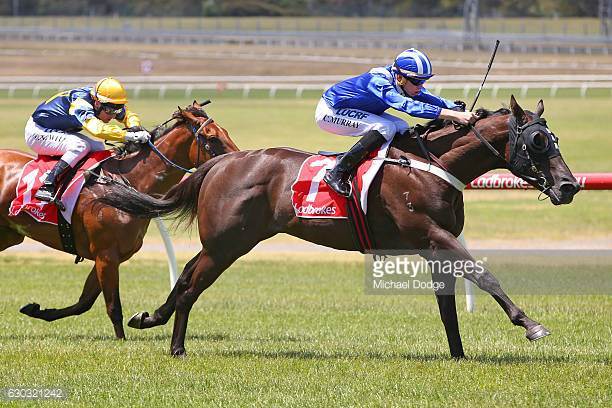 Barjeel, Callan's first Australian city winner.
Right on schedule Callan returned home and on April 1st 2017 he was awarded his first Group 1 ride for trainer Mike De Kock aboard Heavenly Blue who he rode to victory in the South Africa Classic.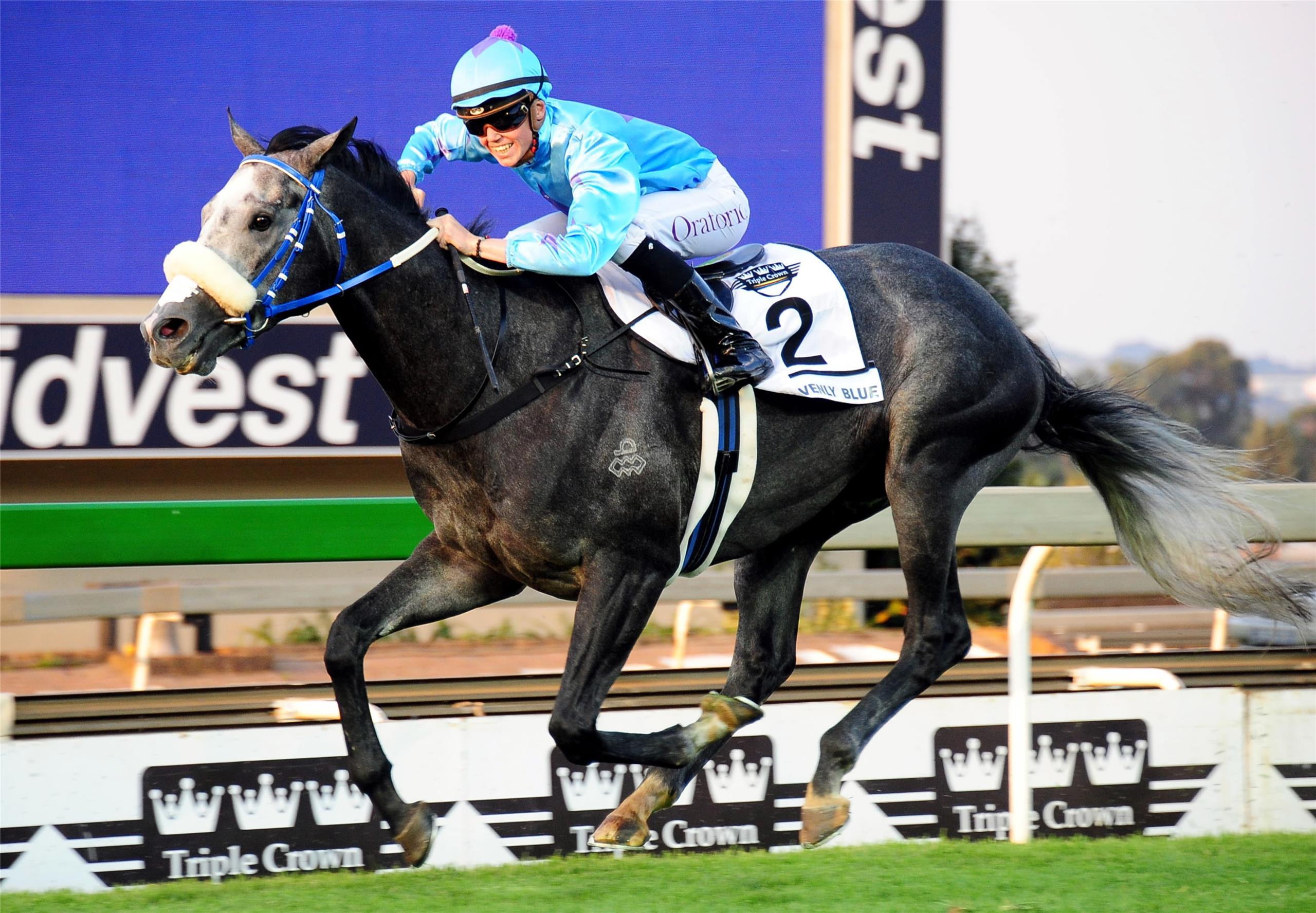 Pictured here on Heavenly Blue.
It didn't stop there either when on May 6th 2017 Callan rode a Group 1 treble at the Champions Day race meeting at Turffontein Racecourse piloting home Mustaaqeem in the SA Nursery, Rafeef in the Computaform Sprint and Deo Juvente in the Premiers Champions Challenge taking his tally to 4 Group 1s by the age of 20!
The decision to go abroad for the second time this year happened very suddenly for the 20-year-old who was granted a short term contract to ride in Hong Kong until the end of their current season. Something he had always dreamed of doing, Murray who had been riding with lots of success for the De Kock yard was not going to sacrifice that lucrative opportunity just to ride abroad. "I let Mr De Kock make the decision. I don't think I would have gone without his blessing but he agreed, and luckily I now have the best of both worlds". Callan had great success in his time there where he landed the Group 3 Sha Tin Vase on Lucky year for trainer Danny Shum and the Group 3 Premier Plate on Horse of fortune for trainer Tony Millard.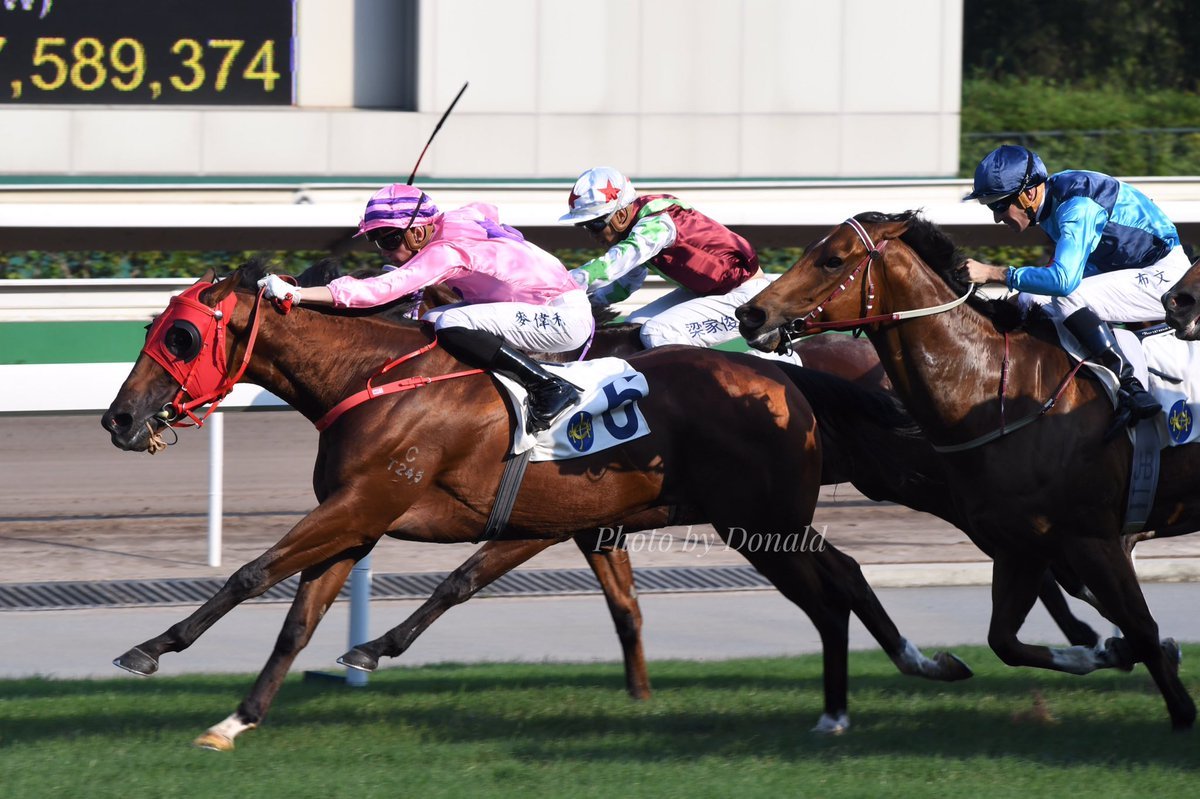 Lucky Year.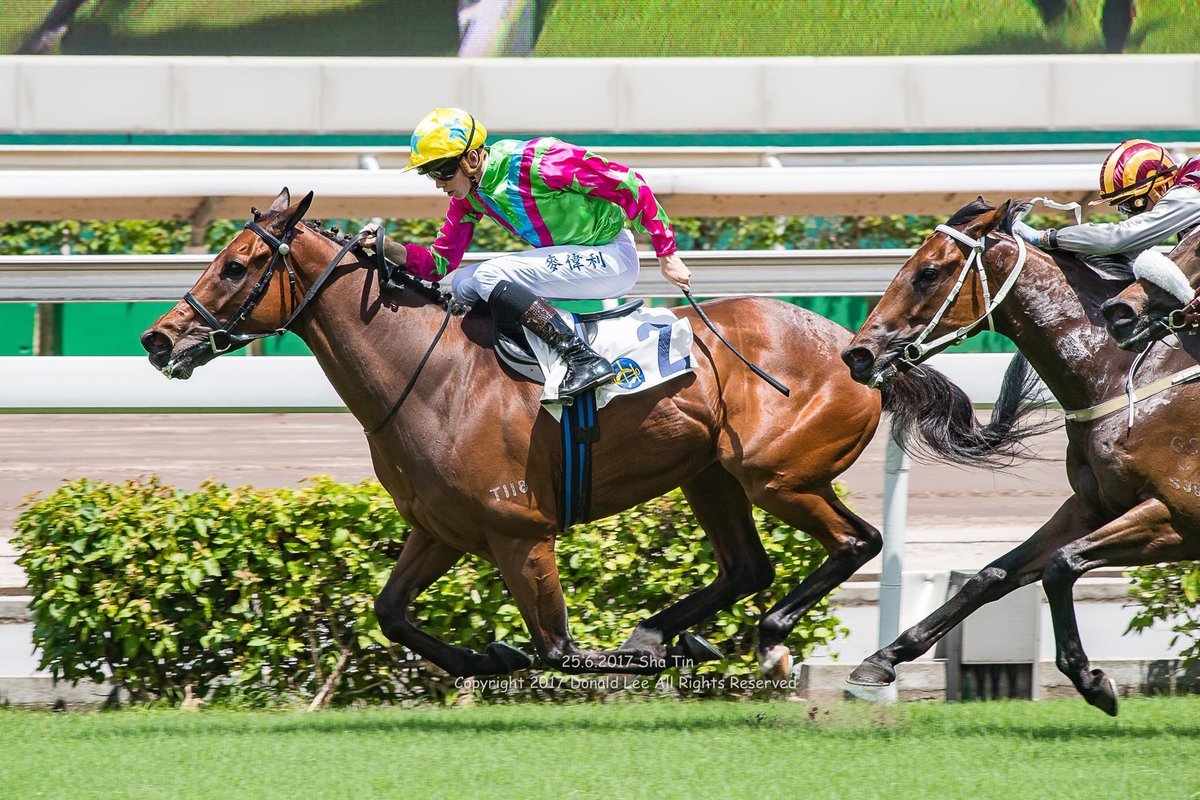 Horse of Fortune.
Recently acquiring 2 Ostrich Stride Free Race Saddles we wanted to catch up with the young star to find out a little bit more about him.

1. When did you first know you were going to be a jockey?

When I was 15 a family friend said I should apply for the apprentice program. I went to the races for the first time and did a few interviews with our jockey academy. Never looked back since.
2. The first trainer you worked for and where?
In South Africa apprentices are not employed by trainers, so we ride for everyone at the training center we work at. I worked mainly at Clairwood, where I did a lot of work for my biggest initial supporter, Charles Laird.
3. Name the most influential people in your career?
Robert Faydherbe, Anton Marcus, Johnny Gerodus and Weichong Marwing. They've always been there to guide me from day one, helping me make the right decisions and correcting all my errors. They have been very beneficial in my career.
4. Your biggest highlight to date?
My biggest highlight would have to be riding three individual Group 1 winners on Champions day at Turffontein. It was a massive thrill and something i will never ever forget.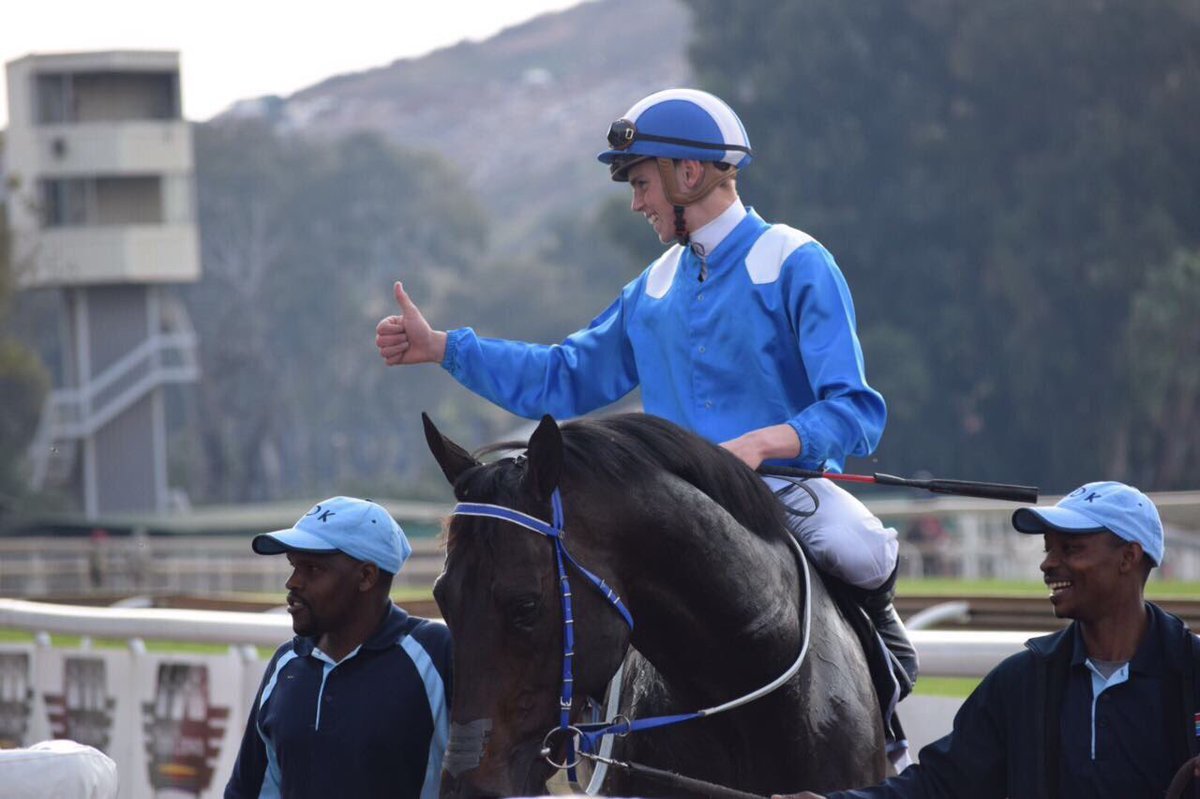 Rafeef returning to scale, the 2nd of Callan's Group 1 treble.
5. What race would you most love to win?
Dubai World Cup. It's always appealed to me from day one, I would be thrilled to win that one day.
6. Name a jockey you really admire and why?
I've always admired Bernard Faydherbe. He's a lot taller than other jockeys like me and often has to shed heaps of weight. He is extremely dedicated and always gets the job done. He is not only a great jockey but an excellent horseman which is obviously very important.
7. Your go to meal when you are riding the next day?
A small portion of salmon sashimi and prawn tempura without a doubt.
8. Your favourite track to ride at and why?
Happy Valley in Hong Kong would be the top of the list. Its has a vibe like no other, and it's a tricky track, keeps you thinking all the time.
9. What do you enjoy doing in your down time when you're not riding?
I don't really have any hobbies so in my off time I really enjoy spending time with family, friends and my dogs!
10. What do you like most about the StrideFree® saddles and why would you recommend them?
Firstly, I really enjoy riding in them which is the main thing they are comfortable and sit very well on a horse's back, regardless if I'm carrying heaps of lead or if I'm riding light. Secondly, the StrideFree® team is great to work with. It's a pleasure to deal with them. They update you regularly in the process of making the saddles and ensure that the finished product is exactly what you wanted.
To date Callan has already notched up 240 winners in his career, which includes 4 Group 1s, 4 Group 2s, and 6 Group 3s, an amazing talent who is clearly going places.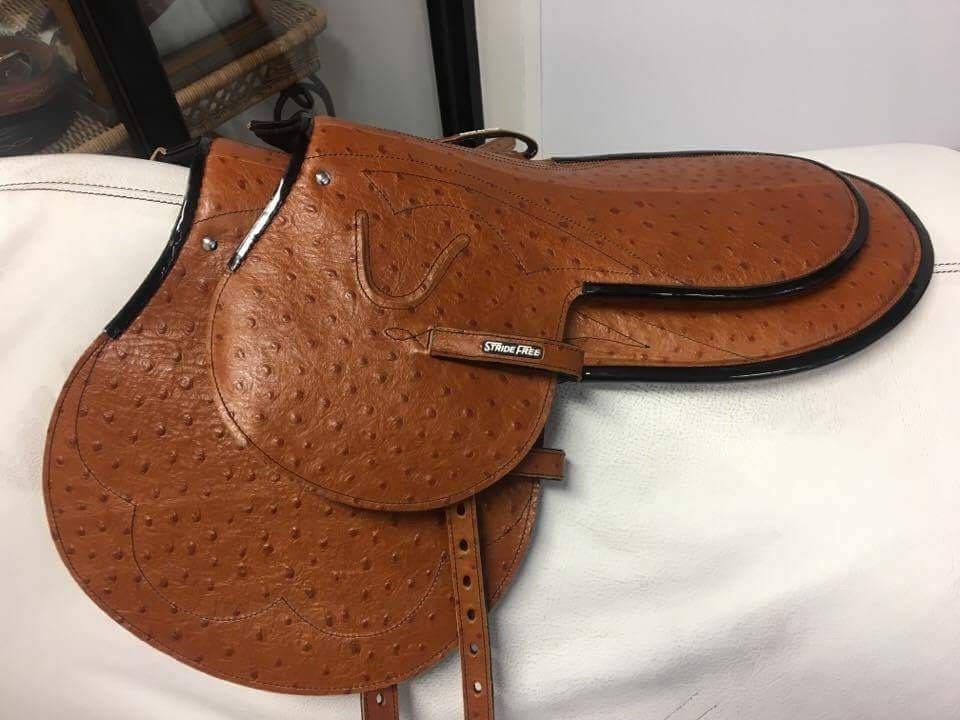 The StrideFree® set that Callan had custom made in the ostrich print.

#STRIDEFREE #ALWAYSTRIDEFREE #JOCKEY #RACESADDLES #COMFORT #DESIGN #EQUINEWELFARE