There's a charity horse race coming up on the 26th March in Hereford, England. This charity horse race is to raise money for the St Michael's Hospice. St Michael's Hospice provide a vast array of services and support for terminally ill patients and their family. They have 'home from home' inpatient facilities, the option of providing care at home, complementary therapies and counselling amongst many other things.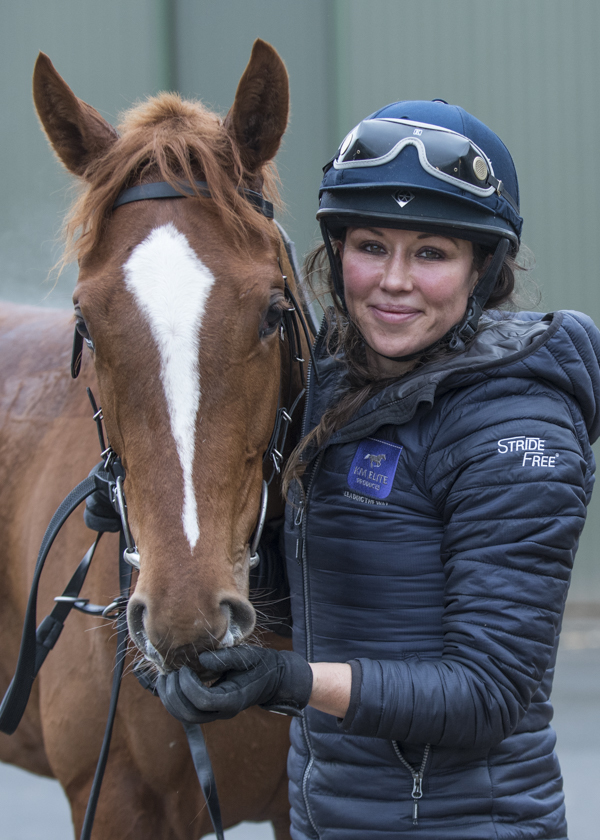 Belinda Rose is one of the jockeys who will participate in this inaugural charity race and we here at StrideFree® Racing have sponsored her. Belinda is an Equine Veterinarian. She has been doing some research work with the Royal Veterinary College for the Thoroughbred Breeders' Association in the UK. She also works at Fuller Equine, as well as doing private veterinary work in Newmarket for owners and trainers. Belinda has worked in the industry as an equine vet in America, South Africa, Dubai and now in Newmarket, UK.
Belinda has always been around racing and point to pointing since a baby, naturally developing a passion for it. Having watched a charity race many years ago as a teenager, Belinda had always dreamed of riding in one and is feeling incredibly lucky that the dream has come true.
"As a child I was taken on many visits to Hereford to stay with family friends and currently have some of my best friends living in the area, so Hereford racecourse is one I know well. I am extremely privileged to be able to ride there whilst raising valuable funds and awareness for such a fabulous local charity, that does outstanding work and is able to make such a difference to people who need it most."
We provided Belinda our StrideFree® Racing Deluxe Exercise Saddle to train in, and she has been equipped with some branded merchandise from both StrideFree® Racing and our UK agent, KM Elite Products.
Belinda has been training for months, riding 3-4 times a day as well spending much time at the gym to build up her muscle strength and stamina. Belinda said she's not sure if she's brave or stupid, but looking forward to charging around the racecourse with 11 other thoroughbreds with the goal to win the race, but more importantly, to raise $2000 via her Just Giving page for St Michael's Hospice.
To support Belinda's pledge visit her Just Giving page and donate here.
If you are in the UK, you can book a table to dine at the Rusty Bridge restaurant at the Hereford Racecourse. to which proceeds go to the charity. Enquire Here
Or simply go as a spectator to enjoy the festivities of this charity horse race:
WHEN: 26 Mar, 2019 | Gates open 12.15pm, First race 2.15pm WHERE: Hereford Racecourse, Roman Road, Hereford, HR4 9QU