In February earlier this year, Peter and Marlee embarked on a 6 day trail ride through Victoria's High Country, the location for the famous 'The Man from Snowy River' story. This trail ride was booked through Globetrotting and was run by Chris and Laura Hayes from Hidden Trails by Horseback, who operate out of Mansfield.

Peter and Marlee were accompanied by 14 other keen riders, as they divided into three separate groups to embark on their ride through mountainous slopes, winding bush tracks, weaving through Snowgum trees and stepping across streams. They stopped overnight after each day to set up camp, before beginning a new day of another 5-8 hours in the saddle as they made their way to Craig's Hut.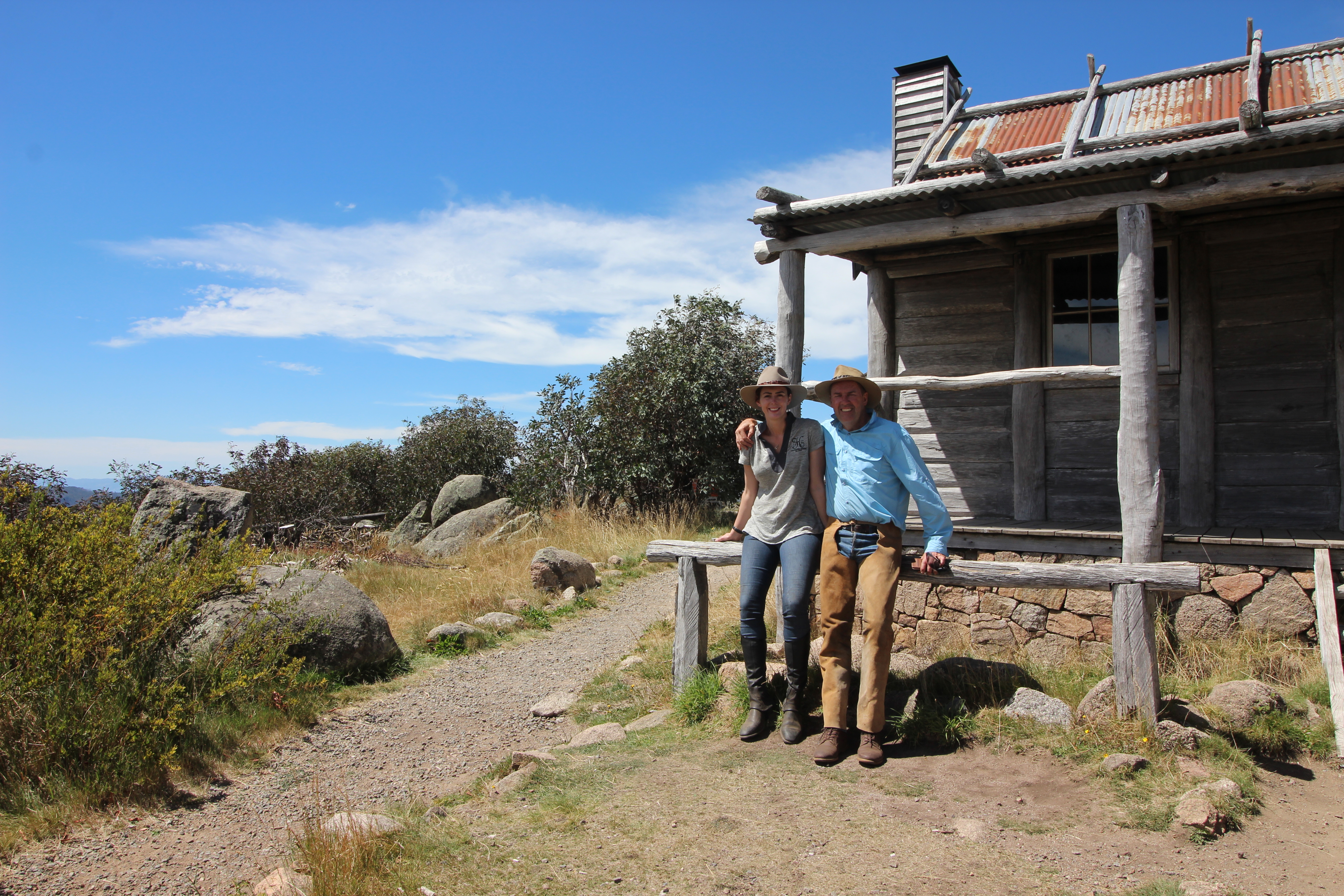 Peter took two of our saddles - the Country saddle and Endurance saddle, to test out their performance during this 6 day ride. Marlee rode in the Endurance and Peter rode in the Country. The result - they didn't move an inch during the entire ride through the rugged terrain!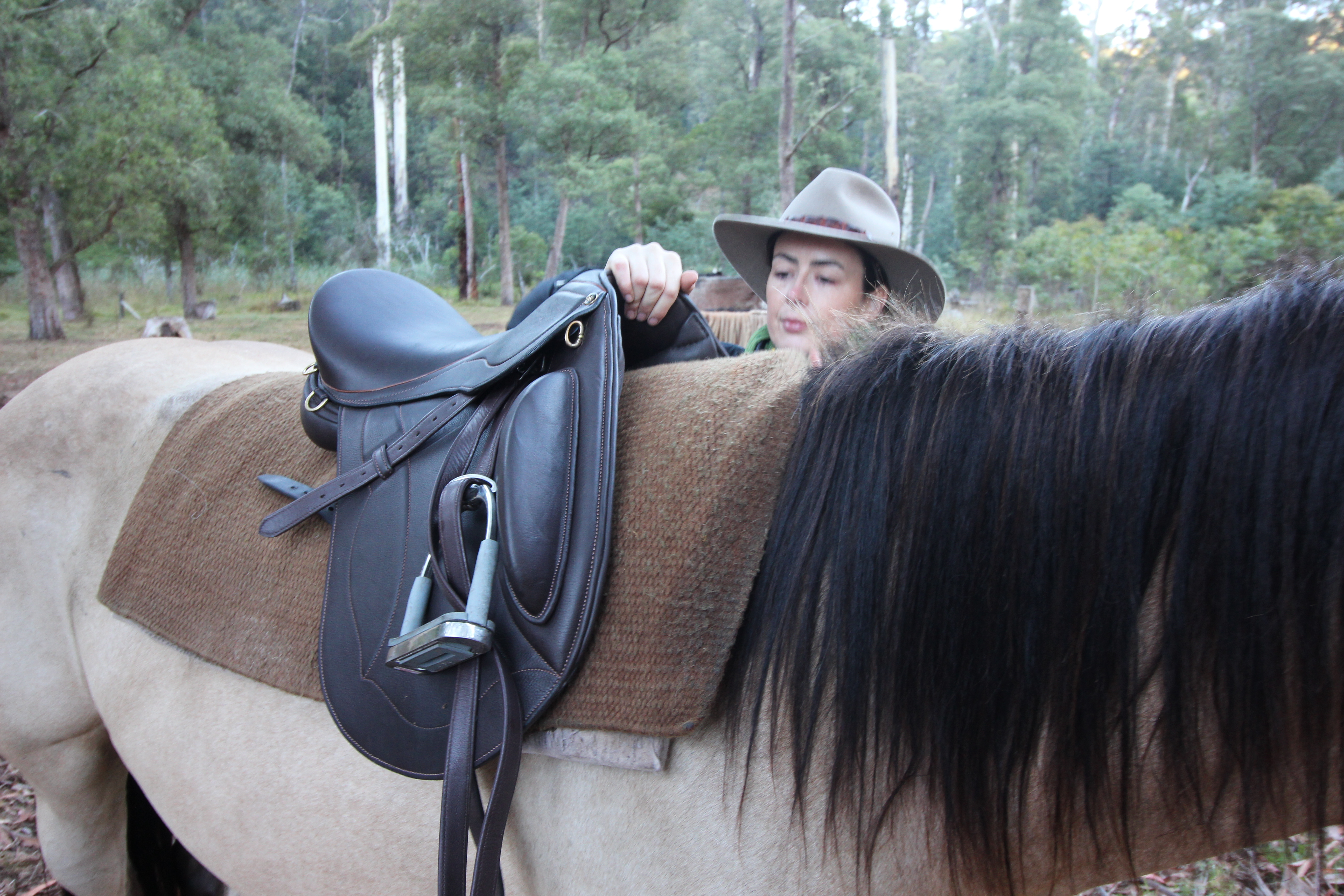 Peter did a presentation at camp for the other riders about horse anatomy and how our saddles work with the horses movement, ensuring a comfortable ride for both the rider and the horse, focusing on equine back health. People were impressed and we sold two saddles after the 6 day journey.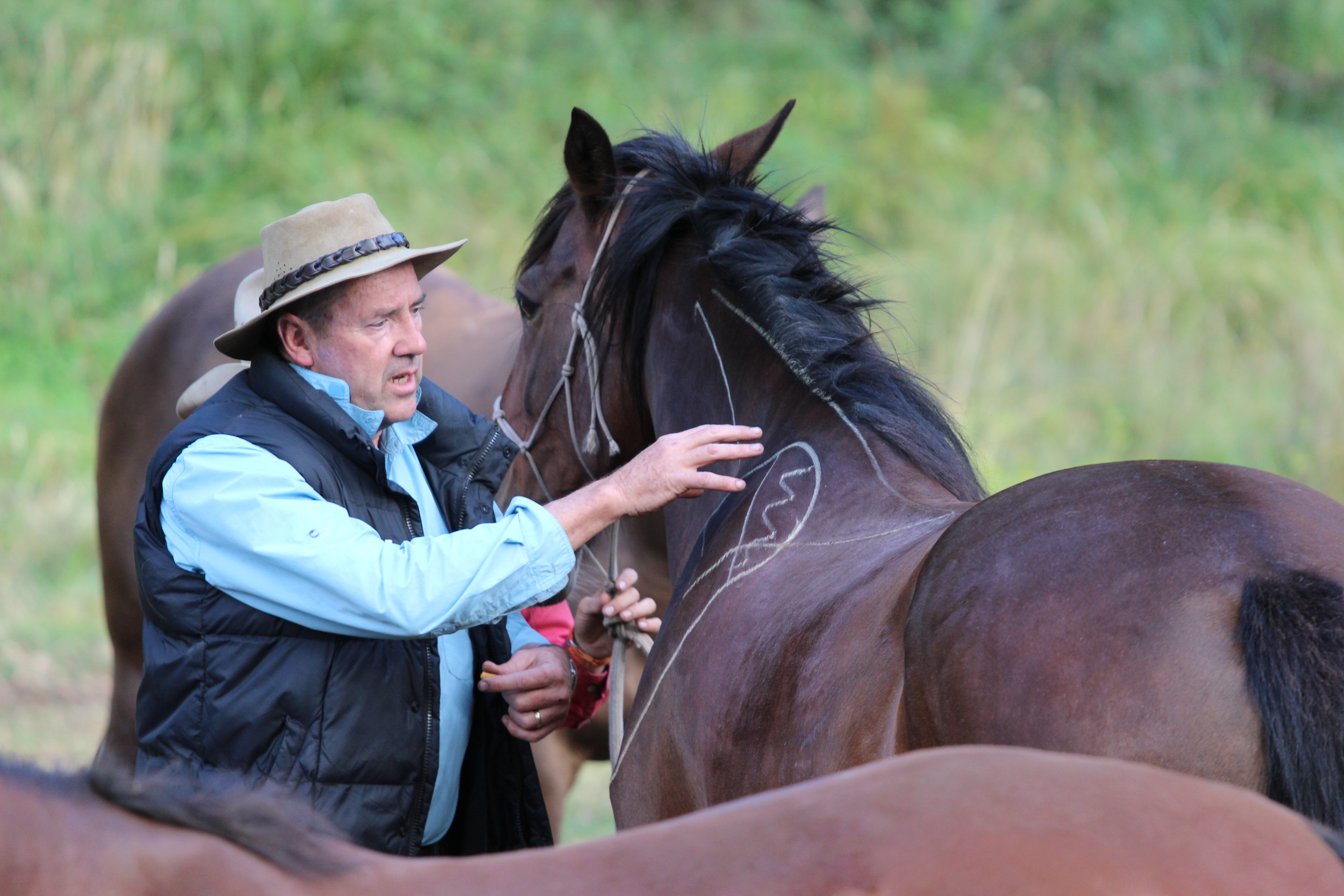 The views were breathtaking, the Summer weather delivered lovely warm days, with cooler evenings, and meals were catered for and beautifully cooked by the Hidden Trails team.

Peter and Marlee found the experience wonderful as they took in the views, deeply inhaled the fresh air and let go of stressors of the daily grind. The ride and scenic imagery was the inspiration for the cover of our 2018 Catalogue. (download here
)
Hidden Trails by Horseback fell in love with our saddles and currently have one of our Country saddles with them, for riders to test out during their ride through the High Country and the Kimberly ride.
To find out more about Globetrotting's horseback riding experiences email them at info@globetrotting.com.au
To learn more about Hidden Trails by Horseback High Country and The Kimberly, WA riding expeditions, email info@hiddentrails.com.au