The Hunter Valley is calling thy name [PHS of course] and we are all a little ecstatic at the fact that Australian dressage rider and long term competitor, Christine Crawford will have the new StrideFree saddles available for riders to not only try but service in the Hunter Valley area.
With a timely launch on May Saturday 20th and Sunday 21st, Peter will be saddle fitting at CC's property in Lovedale where riders are welcome to book an appointment for a saddle fit. [send the online service team an email and we can organise in a jiffy]
Assessing all brands of saddles, take the opportunity to have your saddle fitted and also (take a sneaky peak) at the new range of Peter Horobin Saddles.
With the overwhelming response we have had in the export market we are very keen to provide the Australian rider with the equal opportunities of the new StrideFree Dressage & Jumping Saddles.
With a (short) break from the dressage ring, Christine has spent the last few years on the show circuit! 2017 is the year of dressage and CC is back with a bang and a little bit excited about Peter Horobin Saddles.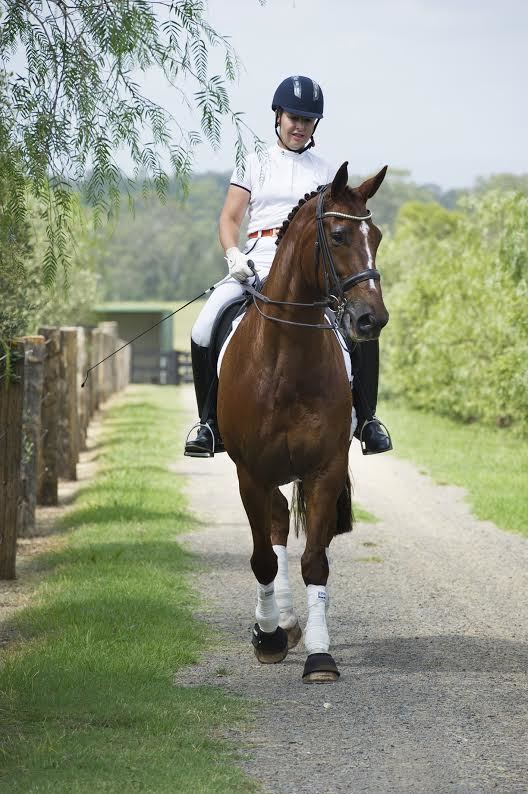 How old were you when you first rode a horse?

I must have been around 3 when I first sat on a horse at the local shopping mall. They used to run a show jumping competition - I think it was called The Benson and Hedges Cup and had pony rides on the side. My aunts then took me to a riding school when I was 6 .
What is it about dressage that has you hooked?
The training, the focus.
The horse that changed your life?
My first horse. I remember leaving Mum notes like 'can I please have a horse?' all over the house. All I ever wanted was a horse of my own.
Most magical ride? Equitana on Exellent, he did 21 one times down the centre line to start the freestyle, we placed 4th behind Mary, Racheal, and Heath.
Who Inspires you and why?
Many people have inspired me, but Rozzie was a big influence in the early days. These days, simple things inspire me like my groom who gets up at 4.30AM to help me ride before work.
After a few years break from the dressage circuit, 2017 is the year for new projects. Are you able to fill us in with an insight into what they may be?
I would love to get back to top level competition myself. The last few years I have coached Royal Show champions and Horse of the Year champions. However, I feel its time to get back into serious competition for myself.
What was your first experience with Peter Horobin Saddlery?
I first met them at Equitana working on the stand in the early days. I've always loved the craftsmanship that goes into the saddles...It is why I'm so passionate about becoming a Peter Horobin saddle fitter. They make the world of difference to so many horses and riders and they are beautiful.
Why have you chosen to become involved with the brand as an agent?
I believe it's a great product, always developing and perfecting.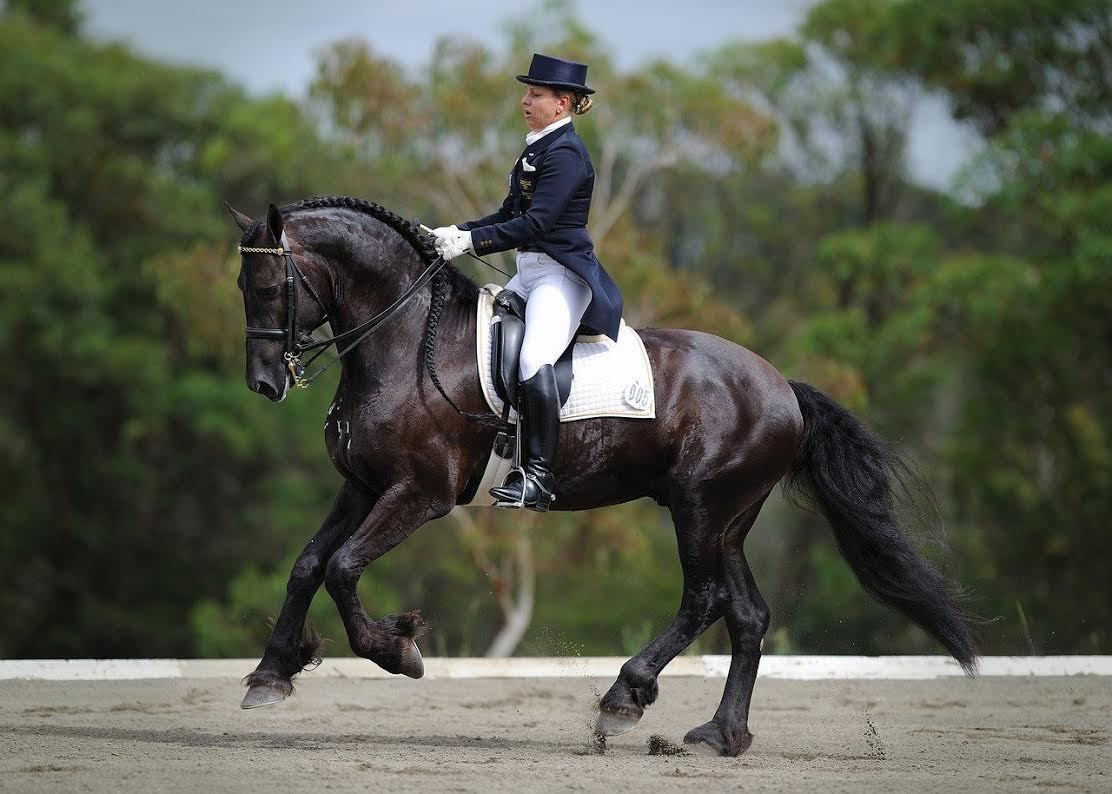 The PHS brand focuses on family values. Building a community of new and old customers in the Hunter Valley is going to be fun.. What can a customer expect from the brand and your customer service?
A knowledgeable horse person who is conveniently located in the Hunter Valley. With knowledge and experience of horses, their behaviours and what they require for a comfortable secure ride, I feel that my expertise and passion for the saddles and their craftsmanship and quality will stand me in good stead when it comes to fitting saddles and providing first class service for all PH customers.

What services will you be offering?
New saddles and saddle fitting - suitable for all types of horses and ponies.
When will it all kick off?
We are taking bookings for Saturday the 20th and Sunday the 21st of May. Contact marlee@horobin.com.au for appointments