PH Classic.
Beautiful | Adjustable | Affordable
******
Simplicity and elegance in one saddle. Built on Peter's FlexTree, the PH Classic saddle tree is fully adjustable and can be done on site easily by Peter and his team.
The features include;
§ Beautiful PH Buttons or covered Buttons which come at an extra charge
§ Made with the finest quality European softy leather for durability and comfort
§ 100% wool flocked panels for easy adjustment and molds easily to your horse
§ Built on Peter's FlexTree with a cut away shoulder, for comfort and ease of movement
§ Deep, comfortable seat for the rider
§ Adjustable knee rolls
§ Affordable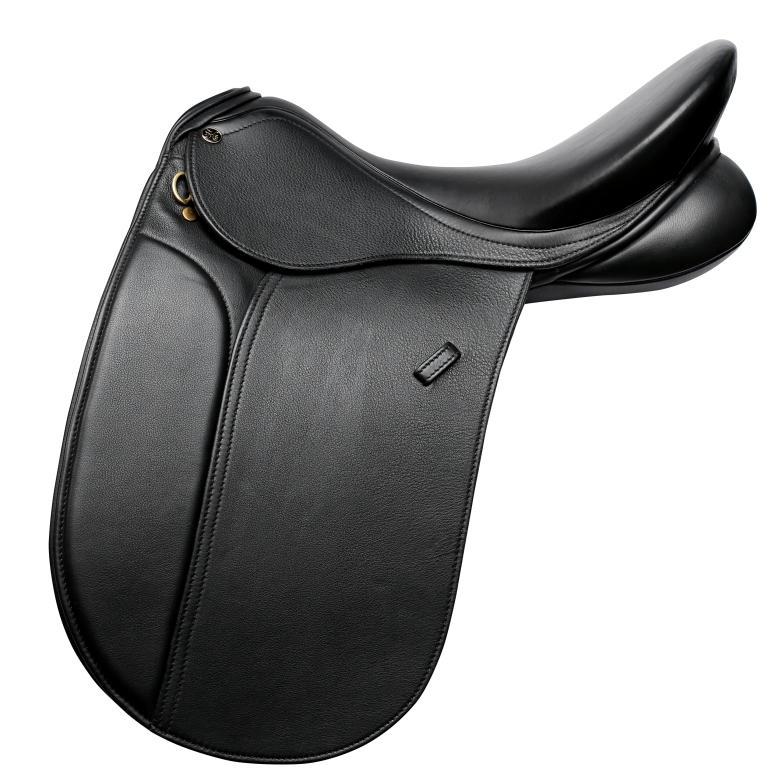 The PH Classic is a saddle that is suitable for all horses. Beautiful looking, it is made with the finest European leathers. Due to its shape and cut, the PH Classic is suitable for showing and dressage and comes with brass D-rings. The inside is revolutionary and provides a flexible surface which moves with the horse. With a curved edge, the Flextree is perfect for allowing the horse to have freedom of movement. Comfort and pressure is taken away from the scapula and the trapezius muscle – the key areas in the shoulder which dictate movement and ability of stride.
Affordability is a key factor with this saddle. With a price point of $3500 for a new PH Classic, the benefits of the tree and beautiful cut of the leather are priceless. Suitable for ponies as well (Pony Dressage), this is the perfect saddle for you.
Comfortable for the rider, this saddle is even perfect for pleasure riding and everyday use.
This saddle is also suitable for shorter backed horses and ponies looking to compete in showing or dressage. Fitted to many breeds, this saddle is versatile in its fit and fully adjustable – so is suitable for most widths and wither shapes. If you would like us to see whether this beautiful saddle would suit your horse, please get in touch.
For more information about the PH Classic, please see our website, www.horobin.com.au or call our team; 0359751055. Alternatively, email marlee@horobin.com.au to check suitability. This saddle can be fitted in store and sent interstate or can be fitted on site. Please call for more information about available fittings.